Patient Media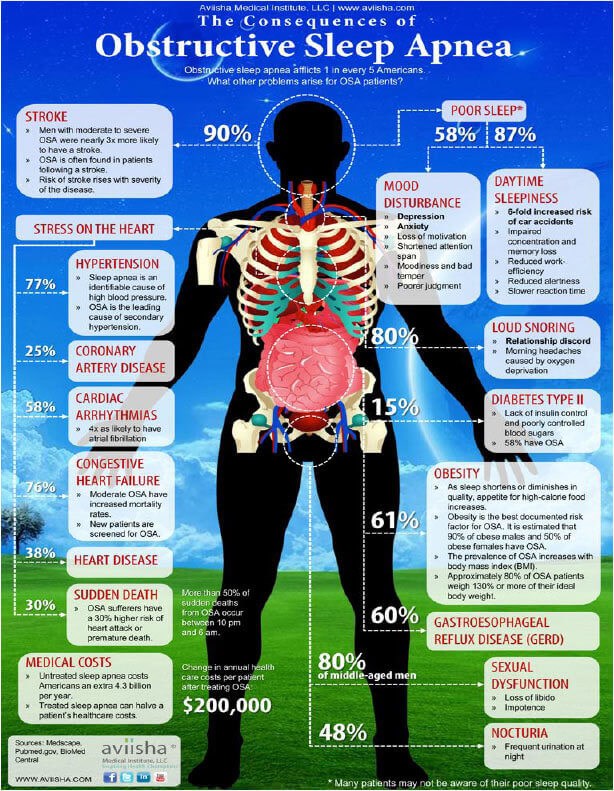 Title: "The Consequences of Obstructive Sleep Apnea"
STROKE 90%
HYPERTENSION 77%
CORONARY ARTERY DISEASE 25%
CARDIAC ARRHYTHMIAS 58%
CONGESTIVE HEART FAILURE 76%
HEART DISEASE 38%
SUDDEN DEATH 30%
MOOD DISTURBANCE 58%
DAYTIME SLEEPINESS 87%
LOUD SNORING 80%
DIABETES TYPE II 15%
OBESITY 61%
GERD 60%
SEXUAL DYSFUNCTION 80%
NOCTURIA 48%
TREATED OSA CAN REDUCE HEALTH CARE COST $200,000 PER PATIENT
Read Article
Title: "Connection between oral bacteria and systemic disease"
According to the American Lung Association, contaminated CPAP/APAP hose/mask can lead to pneumonia – pneumonia being the eighth leading cause of death in the USA.
This chart lists the common pathogenic bacteria found in everyone's mouth. These bacteria are inhaled from the mouth through the CPAP mask/hose (due to mouth breathing) into the patient's lungs. If the mask/hose are not cleaned properly and daily, these bacteria grow quickly and can lead to chronic inflammation, pneumonia and chronic systemic infection. Patients with co-morbid conditions are 50% more likely to develop higher risk of pneumonia when CPAP hose/mask are contaminated and not cleaned properly and daily.
Read Article
Nobel Peace Prize 1998 in Medicine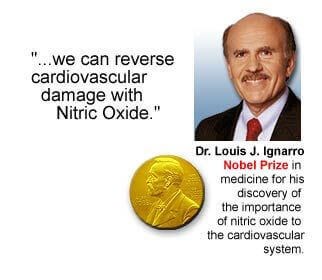 Title: "Nobel Peace Prize 1998 in Medicine"
Breathing through your nose and sinuses creates Nitric Oxide. Nitric Oxide:
Improves cardiovacular function
Disinfects air going into your lungs
Improves pulmonary function
Decreases erectile dysfunction
Decreases nocturia
Read Article
Nobel Peace Prize 2017 in Sleep Medicine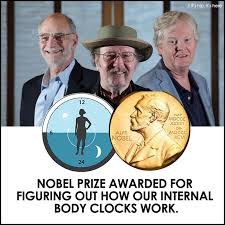 Title: "Nobel Peace Prize 2017 in Sleep Medicine"
Discovered each cell in the body has it's own biological sleep clock
Each cell must stay on it's "own sleep clock"
Each cell of your body demands quality sleep to maintain proper function.
When each cell does not receive proper sleep, as in Sleep Apnea, significant and severe health issues occur.