Sleep specialist Dr. Steven Todd and his team strive to provide the most effective and innovative ways to help address your sleep apnea and snoring issues. Many patients may find out that CPAP (continuous positive airway pressure) machines are not the right solution for them due to a variety of reasons. One of the main reasons you may wish to seek out an alternative is because of comfort. That's why at Gulf Coast Sleep Specialist, we provide less invasive options that still effectively open the airway at night without the feeling of being restricted or having a device over your mouth while you sleep. If you have tried a CPAP machine or have a condition that prohibits you from trying this device, then please contact our office in Foley, AL today. Dr. Todd would be happy to meet with you and go over the alternatives that we offer.
CPAP Alternatives Reviews
"I had a patient who was a very young mother with four young children. She was a diagnosed Obstructive Sleep Apnea patient. Her children knew and heard about her significant Obstructive Sleep Apnea issues. The children knew Mommie needed to wear that machine at night so she could breath and were very scared. Mom was CPAP intolerant, would unconsciously remove her CPAP at night, then wake the children because Mom was snoring and gasping for air. All family members were anxious about the situation. Mom had been told by "Experts" there was nothing more that could be done – no other alternatives were available. Gulf Coast Sleep Specialist, Dr. Todd, made a custom fit oral appliance for Mom. Mom quit snoring, threw her CPAP machine away, and now everybody sleeps better! The family was so grateful and appreciative. God is good!"
- Anonymous /
Office Visit /
May 31, 2018
Previous
Next
Types of CPAP Alternatives
Our practice provides different alternatives that are less intrusive than CPAP machines. The most commonly used method is oral appliance therapy. This can come in the form of either a mandibular advancement device (MAD) or tongue restraining device (TRD). A MAD works by stretching the soft tissue in the lower jaw, which can commonly be responsible for obstructing the airway and result in short, shallow breathing. For patients who need a different technique, the tongue restraining device can help hold the tongue down in a neutral position so as not to block airflow in the mouth. These devices are custom made to fit your unique mouth and jaw for the most comfortable feel. Throughout the course of wearing these, we can always make comfort adjustments to the fit as needed.
Benefits of CPAP Alternatives
CPAP alternatives such as oral appliance therapy can provide positive benefits for many of our patients at Gulf Coast Sleep Specialist. One of the main advantages of using an oral appliance device is improved comfort level, as it does not require an intrusive mask or machine. It is also more portable and can be easily concealed in a travel case for patients on the go. In addition, sometimes certain medical conditions can prevent patients from being receptive to traditional CPAP machines as the air pressure may aggravate existing conditions. Alternatives can also help to provide and include the following:
Customized solutions for snoring and sleep apnea
FDA-approved mandibular advancement appliances: MADs and TRDs
Our hybrid oral appliance that combines both MADs and TRDs
Auto positive airway pressure (APAP), which patients have found to be more comfortable and are more likely to use PAP therapy since APAP automatically adjusts air pressure for their needs
Combination therapy for patients with severe to very severe problems, which combines the APAP and the hybrid oral appliance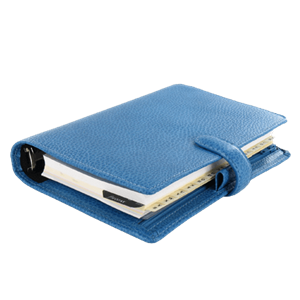 Start Living Healthier Today
With the many advancements in treating sleep apnea today, you can easily find an effective solution that works for your specific needs and condition. CPAP is no longer the only option, and we provide different alternatives such as oral appliance therapy that is approved by the FDA and is designed to be more comfortable. Call Gulf Coast Sleep Specialist today to start living a healthier life through the use of CPAP alternative treatments. Dr. Todd can help determine which method will give the best results in the most convenient, comfortable way.
Related Procedures