CPAP intolerance is a common issue that arises in many patients who have sleep apnea and snoring. This term refers to the inability to use a positive airway pressure machine due to either medical reasons, discomfort, or other issues. When this occurs, it can be very discouraging for the patient and cause anxiety about the treatment process. At Gulf Coast Sleep Specialist, our sleep specialist and dentist Dr. Steven Todd is proud to offer alternative methods that can still effectively open the airway at night and improve breathing without the use of intrusive machines or masks. If you are CPAP intolerant but desire a solution to your snoring and sleep apnea, please contact Gulf Coast Sleep Specialist in Foley, AL today. We can help remove the stress and worry of treating your sleep issues and get you on the right track to restoring your health now.
Causes of CPAP Intolerance
Some causes of CPAP intolerance have to do with the feeling of claustrophobia and anxiety when wearing the mask, as well as some discomfort that can make it difficult to sleep and relax. In other cases, there are medical reasons why a person may not be a good candidate for a CPAP machine. Sometimes there can be obstructions in the airway that make the ventilation process unsuccessful, causing the air to get blocked from being delivered correctly. For patients wearing either a full face mask or nasal mask, conditions such as a deviated nasal septum, nasal polyps, enlarged inferior turbinates, and large adenoids can be contributing factors as to why there is resistance and blockage in the airway. Large tonsils or an elongated soft palate can also be common causes of obstruction. In cases such as this, different options can be explored or the obstruction can be removed and CPAP can be tried again.
CPAP Intolerance Reviews
"He was the best. I feel so much better. Thank you Dr.Todd!"
- S.D. /
Office Visit /
May 31, 2018
"I had a patient who was a very young mother with four young children. She was a diagnosed Obstructive Sleep Apnea patient. Her children knew and heard about her significant Obstructive Sleep Apnea issues. The children knew Mommie needed to wear that machine at night so she could breath and were very scared. Mom was CPAP intolerant, would unconsciously remove her CPAP at night, then wake the children because Mom was snoring and gasping for air. All family members were anxious about the situation. Mom had been told by "Experts" there was nothing more that could be done – no other alternatives were available. Gulf Coast Sleep Specialist, Dr. Todd, made a custom fit oral appliance for Mom. Mom quit snoring, threw her CPAP machine away, and now everybody sleeps better! The family was so grateful and appreciative. God is good!"
- Anonymous /
Office Visit /
May 31, 2018
Previous
Next
Signs of CPAP Intolerance
There can be many signs and symptoms associated with CPAP intolerance, as well as reasons a patient may decide that CPAP is not the right solution for them, including:
Claustrophobia
Restricted movement during sleep
Air in stomach, causing bloating and gas
Unable to sleep comfortably
Dry mouth/dry throat
Runny nose/stuffy nose and sneezing
Mask leaks
Noise disturbs sleep and/or bed partner's sleep
Latex allergy
Bacterial infection from CPAP
Sore nostrils from nasal pillows
Lack of portability
Device is ineffective
If you experience any of the above, then you may be CPAP intolerant and a good candidate for other alternatives that are more effective and suited for your needs.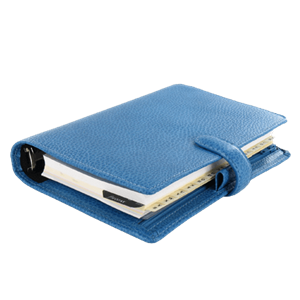 CPAP intolerance doesn't mean that you have to give up on treating your sleep apnea and snoring issues. If you're experiencing dissatisfaction or discomfort from wearing a CPAP device, then consider trying an alternative option such as oral appliance therapy that is more comfortable, convenient, and easily transported. Dr. Todd would love to help you discover your options and find the best fit for you. Solve your snoring and breathing problems today by giving our office a call.
Related Procedures