Gulf Coast Sleep Specialist/Asthma Care is a physician developed breathing method to significantly reduce nasal congestion, coughing, wheezing and breathlessness.
Our Asthma Care program by Dr. Steven E. Todd DMD, MaS, includes the following:
Learning how to unblock the nose
Switching from breathing from the mouth to the nose
Bringing breathing volume to normal levels
How to breathe correctly during physical exercise
How to incorporate into daily life

"Noise and deep" breathing of an asthmatic had always been considered an outcome of the disease. Nobody could even suspect that "deep breathing" was a contributory cause of bronchial asthma, and increased depth of breathing could provoke the appearance of the symptoms of the disease.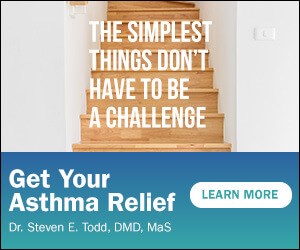 If you ask your physician what causes asthma, the answer is "I don't know". What is known is that asthma is more prevalent in affluent countries. References available upon request.
It is generally thought that this is due to the hygiene hypothesis of lower exposure to infection during childhood, which results from higher living standards.
However, "Challenging this hypothesis, there is growing evidence that in many affluent countries the prevalence is higher among those in low socio-economic status. These socio-economic differentials in asthma support the role of environmental factors in the development of asthma."
So what are the environmental factors and how do they cause asthma?
As we become more affluent, our lifestyles change and this has a significant effect on the way that we breathe. With modern living we eat more processed foods, overeat, do less physical exercise, experience more stress and have higher temperatures in the home. Jobs in the modern economy tend to be service-based. As a result, they entail very little physical activity and many hours of talking. In addition, we are subjected to the unhealthy belief that reveals in gyms, sports class, stress counseling and even western Yoga about the benefits of big breathing. The modern western lifestyle has quite a profound influence on our breathing – IT INCREASES IT.
How does over-breathing contribute to asthma?
Your airways narrow due to a combination of different factors. The most prevalent is inflammation which is swelling of the inner wall of your airways. Another is constriction by the smooth muscle that surrounds your airways and a third is increased secretion of mucus by goblet cells.
An asthma attack is used to describe a period of breathing difficulty. An attack can range from a few coughs or a mild wheeze to a life-threatening experience.
So, what is over-breathing or chronically hyperventilating?
If I told you that you were overeating, you would understand what I mean. Overeating is eating an amount of food greater than that which our body requires.
Likewise, over-breathing means breathing a volume of air greater than that which we require. You might say that you don't over breathe, but for most people it is hidden.
Listed below is a number of characteristics which are typical of people who attend Gulf Coast Sleep Specialist Asthma Care clinics. How many apply to you?
Breathing through the mouth

Hearing breathing during rest

Regular sighs

Regular sniffing

Irregular breathing

Holding of breath (apnea)

Taking large breaths prior to talking

Yawning with big breaths

Upper chest movement

Lot of visible movement

Effortful breathing

Heavy breathing at night
Reviews
"Thank you Dr. Todd and Staff. They made this experience personal. I didn't feel rushed and my options were explained in great detail. I am happy to have found an option that deals with correcting the root cause of my sleep apnea."
- A.N. /
Google /
Sep 12, 2018
"My wife was being kept awake at night because of my snoring. More importantly, she worried about what appeared to her as me gasping for breath throughout the night. I did a sleep study and was diagnosed with sleep apnea. It was scary how many times I would stop breathing while asleep.I started using a CPAP machine, and while they work great for some people, it was not the answer for me. It made me feel claustrophobic, making it hard to fall asleep.Dr. Todd suggested an oral sleep appliance as a possible alternative. I was willing to give it a try and am so happy I did.Dr. Todd provided me with a custom appliance that fits perfectly. I now fall asleep easily and according to my wife snoring is a thing of the past. More importantly, I sleep soundly at night without gasping for air.When I wake up in the morning, I feel like a different person. I am no longer tired due to inconsistent sleep.I would recommend Dr. Todd specifically because he takes the time to ensure whatever works best for you is the plan of action taken. He listens and involves you in the process to resolve your sleep issue.An added benefit for me is that I have more energy throughout the day. As a result, I am able to exercise more and have lost weight."
- T.L. /
Google /
Aug 26, 2018
"My CPAP was intolerable - I was getting tangled in the tube and the air was blowing directly into my wife's face, so she wasn't sleeping well. I was getting upper respiratory infections, even though I was cleaning everything 3 to 4 times a week. After getting fitted with my device, I'm sleeping soundly without snoring, and my wife is sleeping better. Thanks, Dr. Steve."
- T.R. /
Google /
Aug 28, 2018
"Dr. Todd uses the most advanced research and technology in sleep medicine. He listens and connected with us as more than just patients. There are more solutions to sleep apnea and disorders than just medication or CPAP machines. He truly cares about healthy sleep and helping those who suffer. He works with children and adults. Highly recommend."
- S.S. /
Google /
Jul 11, 2018
"Very professional, I received the very best quality care."
- B.J. /
Office Visit /
May 31, 2018
Previous
Next
The number of breaths per minute during normal breathing is about 10 to 12. Each breath is approximately 500ml. This provides a healthy volume as described in any University Medical textbook of 5 to 6 liters of air per minute.
Typical Asthmatic Breathing Volume:
The number of breaths per minute of a typical asthmatic is about 15-20. Each breath tends to be larger than normal and can vary from 700ml to 1 litre. This provides a volume of 10 to 15 litres of air per minute. A number of trials found that the average minute volume for asthmatics was 14.1 litres (Bowler 1998), other researchers showed a volume of 15 litres (Johnson et al 1995) and 12 litres (McFadden & Lyons 1968). (16-18)

This heavy breathing does not just happen during a symptomatic period. It is chronic meaning that is taking place every minute, every hour, every day.

People with asthma, COPD and other respiratory complaints breathe two to three times more than required. In food terms, this is the equivalent of eating ten meals per day.

Overbreathing causes the airways of those with a genetic predisposition to bronchospasm and constrict. There is a direct correlation between breathing volume and severity. The heavier one breathes, the greater their wheezing, coughing and breathlessness.

By correcting their breathing volume, asthma as a defense mechanism reverses.
Over-breathing and genetic predisposition:

It can be argued that the same percentage of the population carries the asthma gene today as did years ago. After all, we evolved over thousands of years. While asthma has been around for a long time with first reports dating back to the Ancient Egyptians, it only affected a small percentage of the population until the second half of the 20th century. For example, the incidence of self-reported asthma increased in the US by 74% between 1980 and 1996. (19)

Modern living has resulted in a profound change to our breathing. The effect that over-breathing has on the individual depends on genetic predisposition.

If you carry the "asthma gene" and you over-breathe, you will develop asthma. On the other hand, if you carry the "asthma gene" but don't have the habit of over-breathing, you will not develop asthma.
Lastly, when you correct your over-breathing, asthma reverses.
All children and adults more than five years old are encouraged how to essentially enhance asthma control. We instruct the Buteyko Breathing Clinic Method and other way of life rules which have been demonstrated to impressively lessen hacking, wheezing and shortness of breath. Asthma medications are continued with our program and after a few months of application, we do recommend having a visit with your physician for a review of your medication.
WHAT WE TEACH AT OUR ASTHMA CARE SESSIONS:
Buteyko Breathing Clinic Method to address breathing pattern issues
Dietary rules for asthma
Exercise and sports with asthma
Special breathing activities for kids
Help to defeat asthma side effects
Great sleeping habits

Sessions are instructed to small gatherings (minimum of 5 to a maximum of ten people). This empowers sharing of data, encounters, support and individual educational cost.

First Day: Each individual is taught the rudiments of the asthma care program.

Second Day (second week): More top to bottom education and audit of advancement.

Third Day (third week): Completion of the program and review
RESULTS TO EXPECT:
On average, people who practice activities will encounter a significant improvement of their asthma inside five weeks and a two-thirds decrease of medication inside an eight-month time frame. The more seasoned the individual and the more prominent the seriousness of condition; the additional time important to standardize breathing and securely diminish prescription.
Results depend on both detailed verbal feedback and scientific trials (Medicine might be lessened just by agreement of a physician)

Dr. Steven E. Todd DMD, MaS Regenerative Medicine practiced comprehensive rehabilitation dentistry over 30 years. Dr. Todd is certified in both the Buteyko Breathing Method and Buteyko/Oxygen Advantage. Regenerative medicine focuses on the body's natural ability to heal and regenerate. Dr. Todd has combines his knowledge of dentistry and regenerative medicine to provide the most comprehensive and advanced methods to improve patient's breathing and sleeping problems.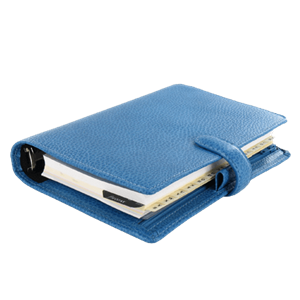 The asthma care program includes:

Three one hour sessions – one session per week

Special storybook for children

Training manual for adults

The cost for the entire asthma care program (three one hour sessions) is $350/adults and $200/children (5yrs to 18 yrs of age). A reduced rate of $100 applies to additional children from the same family. All children under 18 years must be accompanied by an adult. Payment is made at the first session.
These sessions are not covered by medical insurance.
Contact us at [email protected] or by calling 251-284-5332. Our office is located at 316 S. McKenzie St. Ste 171, Foley, AL, 36535.