If you have issues with snoring, sleep apnea, or other sleeping problems, it is best to have a consultation with a physician/dentist to discuss having a sleep test performed. At Gulf Coast Sleep Specialist, Dr. Steven Todd offers home sleep tests using ARES (Apnea Risk Evaluation System). ARES is designed to be used from the comfort of your home in order to capture the most accurate information about your actual sleeping patterns. ARES is worn on the forehead and accommodates all sleeping positions. Simple, clear audio and visual indicators promote reliable data capture by making it easy for you to know when ARES needs adjustment. ARES stores up to three nights of nocturnal data and was created to be worn at home, where it is easier to gather an accurate profile of your natural breathing and sleeping habits. If you are suffering from sleep disorders, then we invite you to call our Foley, AL office today.
Sleep Disorder Assessment
Reviews
"Thank you Dr. Todd and Staff. They made this experience personal. I didn't feel rushed and my options were explained in great detail. I am happy to have found an option that deals with correcting the root cause of my sleep apnea."
- A.N. /
Google /
Sep 12, 2018
"My wife was being kept awake at night because of my snoring. More importantly, she worried about what appeared to her as me gasping for breath throughout the night. I did a sleep study and was diagnosed with sleep apnea. It was scary how many times I would stop breathing while asleep.I started using a CPAP machine, and while they work great for some people, it was not the answer for me. It made me feel claustrophobic, making it hard to fall asleep.Dr. Todd suggested an oral sleep appliance as a possible alternative. I was willing to give it a try and am so happy I did.Dr. Todd provided me with a custom appliance that fits perfectly. I now fall asleep easily and according to my wife snoring is a thing of the past. More importantly, I sleep soundly at night without gasping for air.When I wake up in the morning, I feel like a different person. I am no longer tired due to inconsistent sleep.I would recommend Dr. Todd specifically because he takes the time to ensure whatever works best for you is the plan of action taken. He listens and involves you in the process to resolve your sleep issue.An added benefit for me is that I have more energy throughout the day. As a result, I am able to exercise more and have lost weight."
- T.L. /
Google /
Aug 26, 2018
"My CPAP was intolerable - I was getting tangled in the tube and the air was blowing directly into my wife's face, so she wasn't sleeping well. I was getting upper respiratory infections, even though I was cleaning everything 3 to 4 times a week. After getting fitted with my device, I'm sleeping soundly without snoring, and my wife is sleeping better. Thanks, Dr. Steve."
- T.R. /
Google /
Aug 28, 2018
"Dr. Todd uses the most advanced research and technology in sleep medicine. He listens and connected with us as more than just patients. There are more solutions to sleep apnea and disorders than just medication or CPAP machines. He truly cares about healthy sleep and helping those who suffer. He works with children and adults. Highly recommend."
- S.S. /
Google /
Jul 11, 2018
"Very professional, I received the very best quality care."
- B.J. /
Office Visit /
May 31, 2018
Previous
Next
The ARES home sleep test is taken in the comfort of your own home using a wireless device. During the test, your pulse, blood oxygen saturation, snoring levels, and head position will all be measured. The data collected is stored in the machine and uploaded upon return to our office. At Gulf Coast Sleep Specialist, we offer the ARES HST to maximize efficiency, as it is able to deliver faster results with greater comfort than other methods. If needed, the ARES HST can be performed for up to three nights to acquire the most accurate information, allowing us to recommend the most effective treatment options. We can also facilitate an in-lab sleep study with our sleep physician should you choose or need that option.
After your sleep test has been completed, we will review the data that will help provide you with the proper diagnosis. Depending on your condition, follow-up appointments will need to be made to determine the appropriate next step, whether that involves ongoing treatment or other alternatives. If necessary, an in-lab sleep test may be performed as well. Dr. Todd will create a custom treatment plan for you based on your results and unique needs.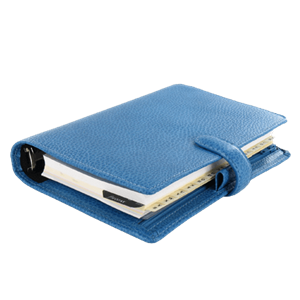 If you think you may be suffering from a sleep disorder, don't put it off any longer. Come into our practice so we can set up an easy, comfortable, in-home sleep test using state-of-the-art, wireless technology. With the data we collect, we can help recommend the proper treatment to restore your health and allow you to sleep better. Call Gulf Coast Sleep Specialist in Foley, AL to schedule your consultation with Dr. Steven Todd.
Related Procedures