About Oral Appliance Therapy
Gulf Coast Sleep Specialist offers custom-fit, state-of-the-art, and FDA-approved oral appliance therapies (OAT) that provide an excellent alternative to the continuous positive airway pressure (CPAP) mask. Wearing an oral appliance during sleep is suitable for most patients. Dr. Steven Todd provides mandibular advancement devices that offer an unprecedented custom fit and excellent compliance rates of 85% – 90%. Oral appliance therapy works by using the following:
Mandibular advancement devices (MADs) bring the lower jaw forward to open the airway
Tongue restraining devices (TRDs) keep the tongue from falling back and closing the airway
Hybrid oral appliances combine both techniques from MADs and TRDs
Scheduling a consultation at Gulf Coast Sleep Specialist in Foley, AL is the first step in determining which device can improve your airway obstructions and sleeping issues. We will discuss all of your options in oral appliances and educate you on how to care for the appliance so it lasts for a long time.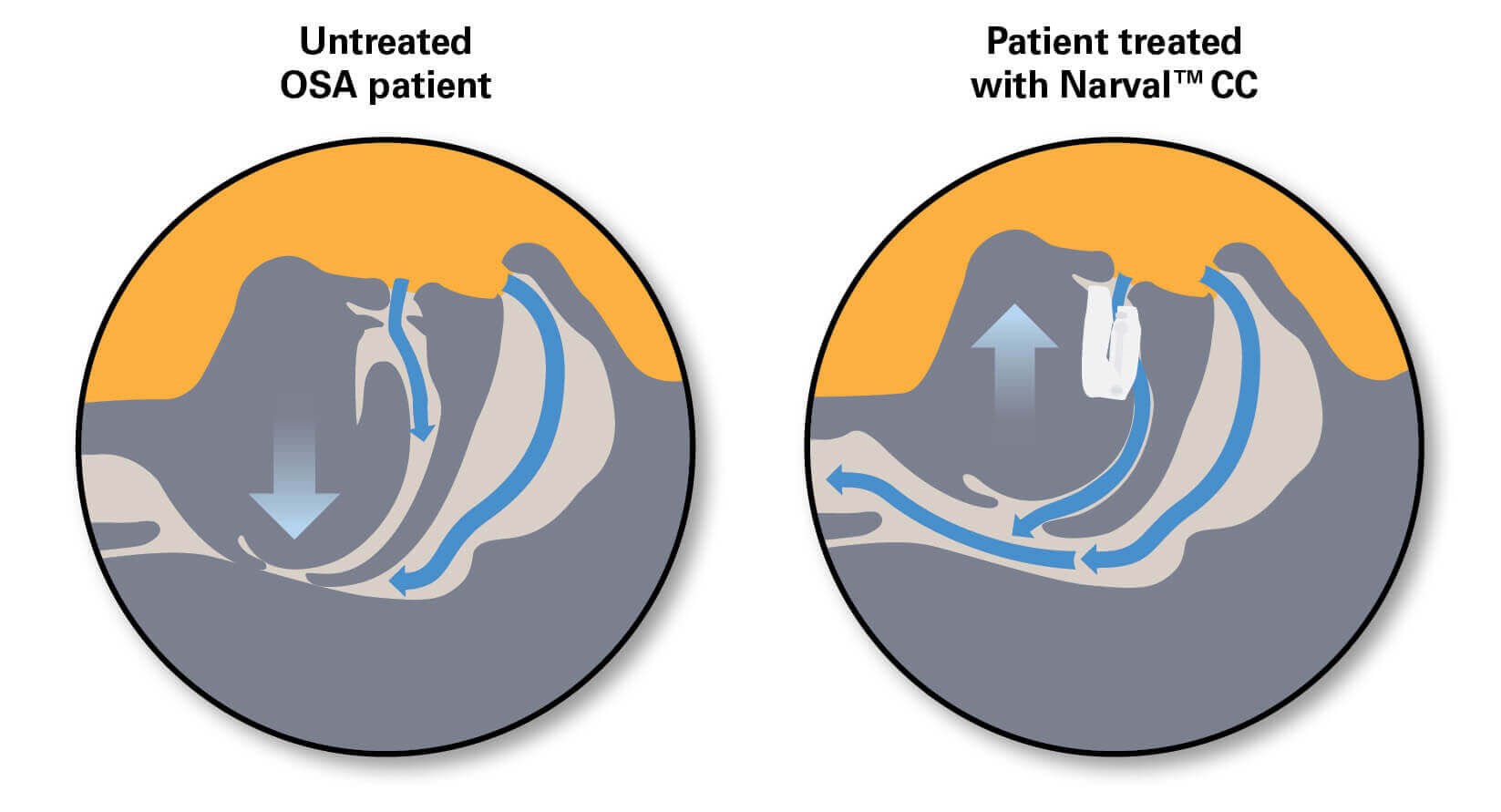 Mandibular Advancement Device
Dr. Todd can make a custom mandibular advancement device like the Narval™ by ResMed for patients with obstructive sleep apnea (OSA), The appliance is worn during sleep to keep the jaw in the correct position and the airway open. The appliance is a biocompatible, polymer material produced with a computer-aided design (CAD) system and made with a computer-aided manufacturing (CAM) system for precision. Because of its comfort and custom fit, patients are using the Narval consistently and without issues. Also, it is a removable appliance that is easy to clean and store.
A tongue retaining device can be worn to stop the tongue from sliding to the back of the throat and covering your airway. We offer patients a few options in TRDs. The most economical appliance is the Herbst® appliance as it approved and covered by Medicare. This is an FDA-cleared device that is customized to your teeth and bite so that you have the precise fit. Each night you will place the Herbst appliance on the back of your molars for both the upper and lower jaw to fit over all of your teeth. In this position, the Herbst appliance will make it very difficult for the lower jaw to move backward.
You can take out the appliance nightly after your sleep and simply wash and put it in your case. It is also very easy to adjust for your comfort, which means fewer visits to the dentist to have it adjusted. Once you have the Herbst appliance and it is fitted to perfection, we will teach you how to make the adjustments on your own.
Snoring can be an obstacle that can impede your sleep and relationships (if you share a bed with a partner). No one will get quality, restful sleep with a loud snorer in the room. Dr. Todd also offers the best of both MADs and TRDs, for snoring. This is known as a hybrid oral appliance, like the ZYPPAH by Sleep Certified. The ZYPPAH is a patented tongue elastic used to stop snoring by restricting movement of the jaw and tongue, which can block the airway. It also keeps the jaw forward and in a therapeutic position. This convenient device is removable and simple to maintain.
Reviews
"Thank you Dr. Todd and Staff. They made this experience personal. I didn't feel rushed and my options were explained in great detail. I am happy to have found an option that deals with correcting the root cause of my sleep apnea."
- A.N. /
Google /
Sep 12, 2018
"My wife was being kept awake at night because of my snoring. More importantly, she worried about what appeared to her as me gasping for breath throughout the night. I did a sleep study and was diagnosed with sleep apnea. It was scary how many times I would stop breathing while asleep.I started using a CPAP machine, and while they work great for some people, it was not the answer for me. It made me feel claustrophobic, making it hard to fall asleep.Dr. Todd suggested an oral sleep appliance as a possible alternative. I was willing to give it a try and am so happy I did.Dr. Todd provided me with a custom appliance that fits perfectly. I now fall asleep easily and according to my wife snoring is a thing of the past. More importantly, I sleep soundly at night without gasping for air.When I wake up in the morning, I feel like a different person. I am no longer tired due to inconsistent sleep.I would recommend Dr. Todd specifically because he takes the time to ensure whatever works best for you is the plan of action taken. He listens and involves you in the process to resolve your sleep issue.An added benefit for me is that I have more energy throughout the day. As a result, I am able to exercise more and have lost weight."
- T.L. /
Google /
Aug 26, 2018
"My CPAP was intolerable - I was getting tangled in the tube and the air was blowing directly into my wife's face, so she wasn't sleeping well. I was getting upper respiratory infections, even though I was cleaning everything 3 to 4 times a week. After getting fitted with my device, I'm sleeping soundly without snoring, and my wife is sleeping better. Thanks, Dr. Steve."
- T.R. /
Google /
Aug 28, 2018
"Dr. Todd uses the most advanced research and technology in sleep medicine. He listens and connected with us as more than just patients. There are more solutions to sleep apnea and disorders than just medication or CPAP machines. He truly cares about healthy sleep and helping those who suffer. He works with children and adults. Highly recommend."
- S.S. /
Google /
Jul 11, 2018
"Very professional, I received the very best quality care."
- B.J. /
Office Visit /
May 31, 2018
Previous
Next
During your consultation, we will determine which device will be best for you. Once decided on, you will come in to be fitted for either a mandibular advancement, tongue restraining, or hybrid device. Your custom-made device will put your personal comfort first and be crafted from a lightweight, state-of-the-art polymer plastic. Comparable to a mouth guard or orthodontic retainer, an oral appliance is removable, portable, and easy to use. We will develop a unique treatment plan with instructions on when to wear your device and how to care for it. It is important to bring the appliance with you to all appointments so that it can be inspected for defects and wear.
Your oral appliance therapy will also include follow-up care and training on how to properly use the device and relieve your symptoms to the fullest extent possible, as well as any needed comfort adjustments. Follow-up sleep studies may be conducted throughout the process either at home or in our office to measure the success of the device. Dr. Todd and his team will frequently check in with you to ensure that your comfort level is optimized and that the device is working properly. If this option does not seem to be alleviating your condition as well as you would like, other treatments can be discussed and made available to you.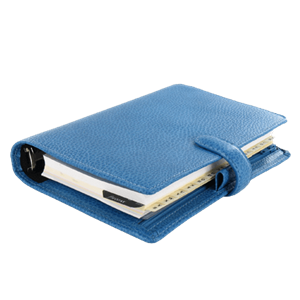 If you're looking for an easy way to correct sleep apnea and snoring due to blocked airways, then oral appliance therapy is an effective option and can be an alternative to CPAP machines and other more invasive treatments. Using either a mandibular advancement or tongue restraining device can help to create a more open airway that can improve your sleeping habits and overall health. Portable, comfortable, and custom fitted, oral appliance could be the solution for you. To learn more, we invite you to call our Foley, AL Gulf Coast Sleep Specialist office today to start your treatment.
Related Treatments